Explore
About the Show
In Soy Luna, we meet Luna Valente, a girl with a big passion for singing and skating. She lives in Cancún, Mexico with her family, has her friends and hobbies, and is very happy with her life. However, her life turns upside down when her parents are offered a job, which moves them to Buenos Aires, Argentina. Here Luna will meet new friends, enemies, and maybe the love of her life?
Read more about the show here.
Article of the Month
Season 2 is the second season of the Disney Channel Latin American telenovela, Soy Luna. After being rumored for six months, it was officially confirmed by the cast and crew on June 7, 2016, after the conclusion of the first half of Season 1. This season will feature new characters such as Juliana and Rocco, portrayed by Estela Ribeiro and Sheila Piccolo, respectively, and many more. The trailer for Season 2 was released on December 31, 2016, the season was expected to premiere in February, but the release date got pushed back to April.
Last Episode
In the season finale, Nina and Gastón rush to find each other, and share their first kiss. Matteo says his farewells to Ramiro and Simón, and gifts Simón his helmet as a parting gift. Nico and Pedro are at the site of their performance, and are trying to stall for time until Simón can arrive. The Intercontinental Skating Competition commences at Jam & Roller, and Mariano's team proves to be a force to reckon with. The Jam & Roller team does their routine to "Alas," and Simón rushes to the concert venue. Their routine wins over the judges, and they win the competition. Fab and Chic wants to interview Luna, since she was the star of the show, but she insists on having Ámbar do the interview with her. They share a hug, and put up their differences. Simón arrives at the venue just in the nick of time, and the Roller Band performs "Invisibles." Ámbar apologizes to Matteo and Gastón, and they forgive her. After talking to everyone at Jam & Roller, Luna skates to the concert venue to try to make it for the last song, in the process she loses her necklace. She doesn't make it in time, and the band must perform "Valiente" without her. Delfina makes up with Ámbar and Jazmín, and they become friends again. A deley with the next band means the Roller Band can perform another song, Luna arrives, and they perform "Vuelo." The kids at Jam & Roller tune in to the the concert on television, and sing along. Rey calls Sharon from Cancún, and reveals that the address of the adoptive family of Sol Benson is the same as Sharon's summer home. Matteo arrives at the concert venue, and returns Luna's necklace that he ended up finding. They confess that distance can not change their feelings for each other, and share a final kiss.
Did you like the season finale?
Trailer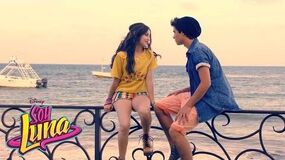 Watch the trailer for Soy Luna with English Subtitles!
This Month's Birthdays
There are no birthdays in February.
Activity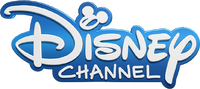 Ad blocker interference detected!
Wikia is a free-to-use site that makes money from advertising. We have a modified experience for viewers using ad blockers

Wikia is not accessible if you've made further modifications. Remove the custom ad blocker rule(s) and the page will load as expected.